The National Strategic Plan
Have your say
Help South Africa free itself of HIV, tuberculosis and sexually transmitted infections
To effectively combat South Africa's HIV, tuberculosis (TB) and sexually transmitted infection (STI) epidemics, we have to work together, and we have to have a plan. That plan is the National Strategic Plan (NSP) for HIV, TB and STIs.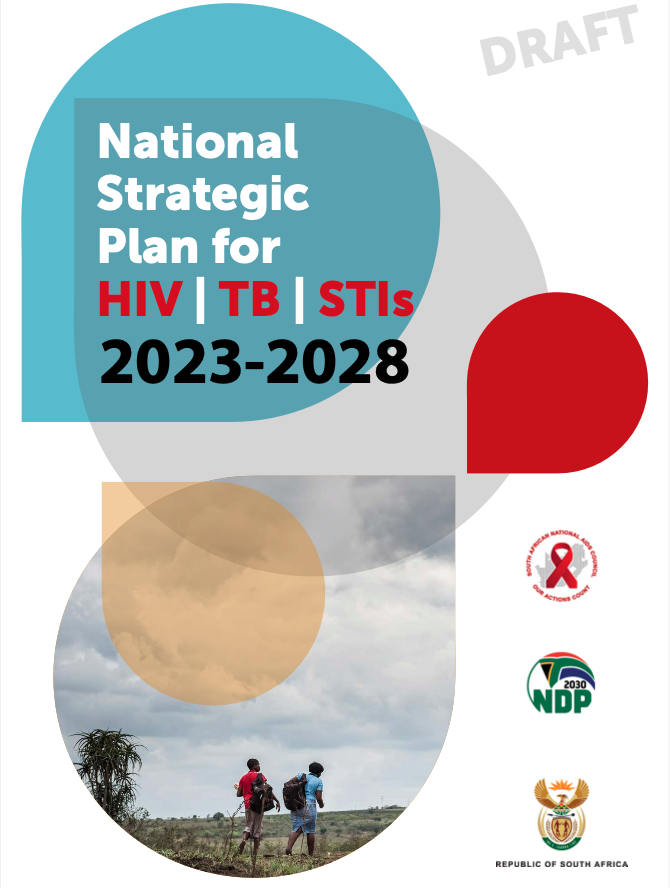 What is the draft NSP 2023-2028?
The NSP 2017-2022 has run its course and we are developing a new plan. Now we invite you to comment on the draft NSP 2023-2028. Let's get this right. Let's help South Africa end HIV, TB and STIs as public health threats by 2030.

The draft plan, the country's fifth consecutive plan for HIV, TB and STIs, sets out the country's goals for the 2023 to 2028 period and establishes specific, measurable milestones along the way. It is South Africa's strategy and belongs to all its citizens. Public input – your input – is key, and that's why we're calling on and inviting all citizens to comment on the strategy before it is finalised.
Developing the draft NSP
The process of writing this draft NSP was guided and coordinated by the South African National AIDS Council (SANAC), the highest national body established by Cabinet to coordinate the development of the NSP by bringing together government, civil society, the private sector and development partners. These stakeholders are represented across national and local levels where community-based organisations, organised labour and faith-based formations are tirelessly working in unison to eradicate these epidemics as public health threats.
We are lucky to count among our drafters the country's top researchers and experts on HIV, TB and STIs, as well as international development partners such as UNAIDS, the World Health Organization and the Centers for Disease Control and Prevention.
This draft NSP is the result of an extensive consultative process that included workshops and discussions with experts from the public sector, private sector and civil society in all nine of South Africa's provinces. These took place between May and July 2022.


Now it is your turn
You can download a PDF version of the draft National Strategic Plan 2023-2028 here:

Important numbers
Wherever you are, whatever the time of day, and whatever information you need, there is someone to call: